The beauty of a winter wedding is that you can experiment more with colour and different makeup products, without worrying about heat and humidity.
Embracing bold eyeliner and dramatic lip colours is the perfect way to add emphasis to your winter wedding makeup look, which can be flattering on pale skin. I love creating deep red lipstick makeup looks with neutral toned eyeshadow and lots of individual lashes for definition.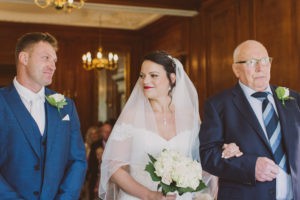 My top tips when considering a bold lipstick for your wedding are as follows:
Experiment with warm and cool toned lipsticks to see which suits your skin tone better. You will instantly see if the shade is draining you or making you look radiant.

If you are not confident enough to have a bold lipstick look, try a more subtle matte shade, but make sure that you moisturize your lips before applying.

If you do not like lipstick, try using lip balms. Find shades like redcurrant, berries and honey.
Winter light can exaggerate dark circles and any little flaws or imperfections on the skin.  I'd highly recommend using light reflecting foundations and concealers as this gives skin an even, luminous finish that looks natural and vibrant without appearing shiny or greasy (Becca Aqua Luminous Perfecting Foundation YSL foundation Le Teint Touche Eclat are is perfect for achieving this).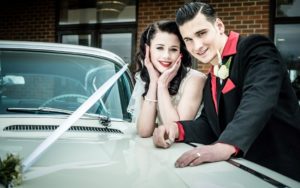 Your skin can also be dry and flaky in the colder months which can be problematic when using powder products. Cream blushers and eyeshadows are a great option as they often have longer staying power without settling into flaky skin. Personally, I love the dewy finish cream blushers give and they photograph beautifully on the skin.
Finally, setting your makeup is crucial; not only will it set and seal your makeup; it also ensures a perfectly matte complexion. I know that some people worry about using powder on their skin, particularly if it's very dry. As an alternative, I'd use a setting spray. On all my brides I use Urban Decay All Nighter Long-Lasting Makeup Setting Spray which sets their makeup perfectly while still allowing their natural glow to shine through.