Creating the perfect bridal package
Your wedding make-up will enhance your natural features, make you look radiant, photograph beautifully, be long-lasting and work with your natural colouring as well as the scheme of your wedding. Most importantly, your makeup will make you feel confident and beautiful.

There are so many details that go into planning your wedding day and one of the most important is your bridal makeup look.  Some of our brides know exactly the makeup and hair look they want and others are not so sure, perhaps because they do not wear much makeup or any makeup at all on a daily basis. All of our makeup and hair stylists will be able to advise you on what looks will suit you based on your face shape, skin tone and personality.
Bridal Trials
Bridal trials give the opportunity to choose your final makeup look but can also be informative, educational and fun.   It can feel strange at first to see a new makeup look and hairstyle as you may have a tendency to do the same style everyday.  However, you may fall in love with a lip colour you've never tried or a palette of colours which you'd never have chosen previously.  To get the most out of your trial, try to be open minded, although you would never be asked to try something you would be uncomfortable with.
Once you have decided on your chosen make-up, hair or both, photographs will be taken and products will be noted to make sure that this is re-created for you on your wedding day.
Wedding Day
On your wedding day, our stylists will arrive at the agreed pre-arranged time and will stay until you are ready to leave for your ceremony. Last minute touch ups may be needed to ensure you look your absolute best before you walk down the aisle (tweaks to your blusher or lipstick may be needed once your dress and veil are on).
Our bridal makeup and hair prices are as follows: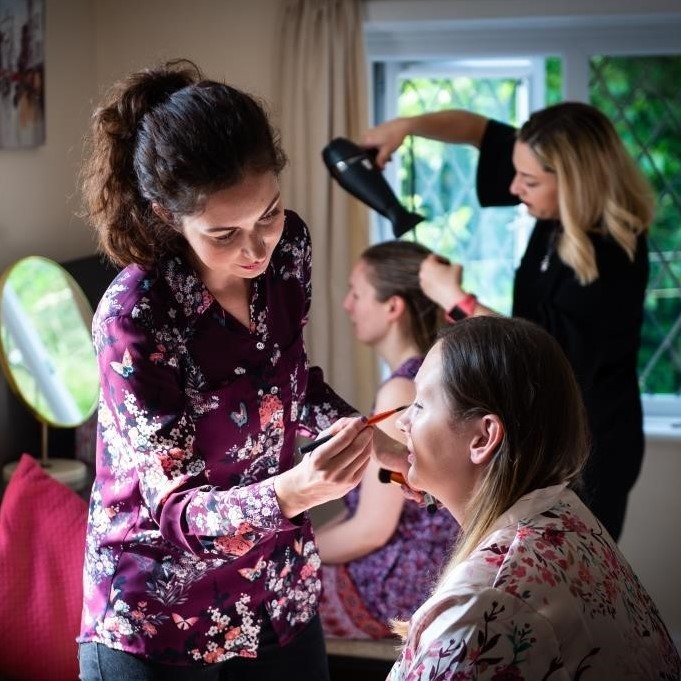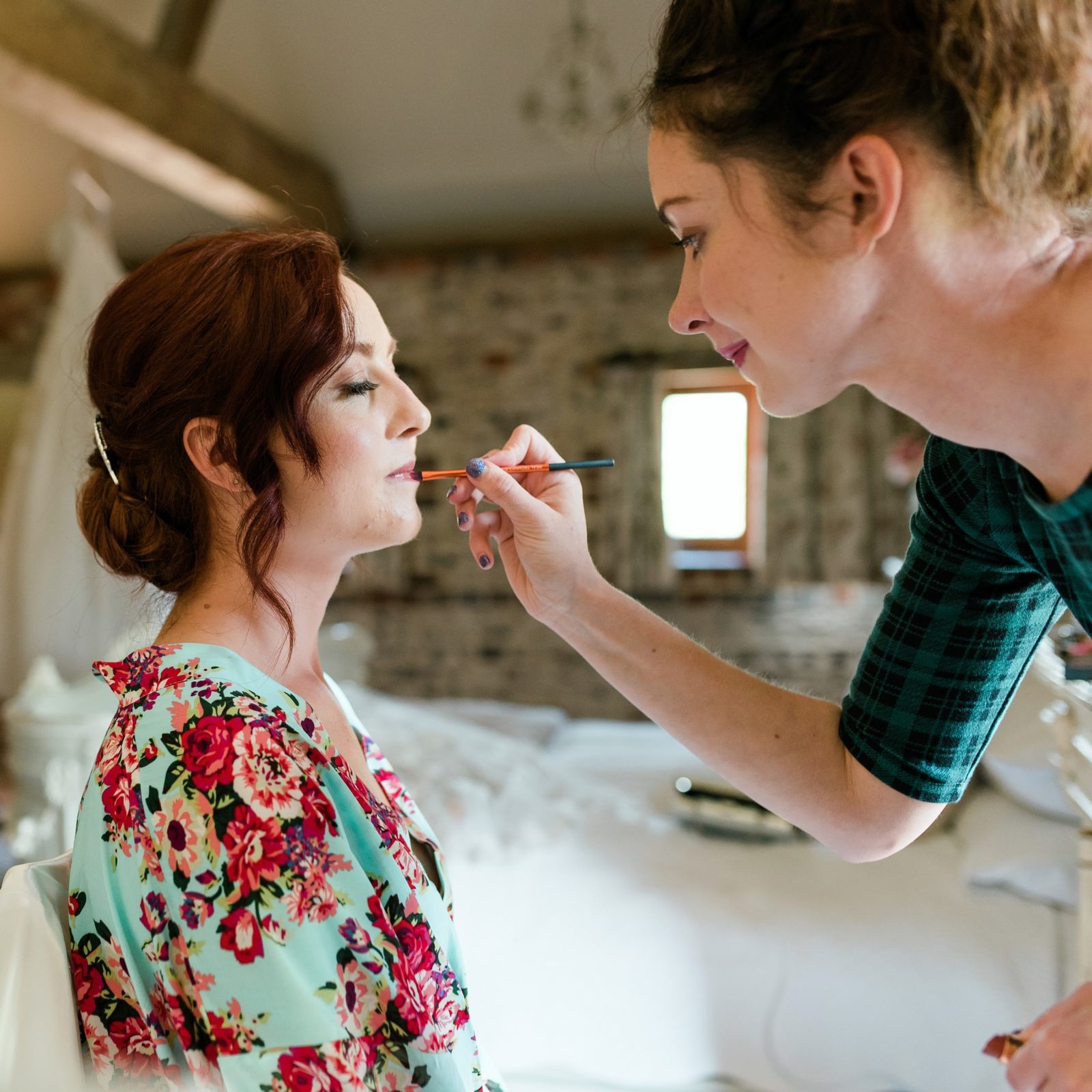 Trial
Bridal Makeup Trial                                                                                       £105
Bridal Hair Trial                                                                                              £105
Bridesmaids/Mother of Bride/Groom Makeup Trial *                            £70
Bridesmaids/Mother of Bride/Groom Hair Trial *                                   £70
* This trial is only available when a bridal trial is booked
Wedding Day
Bridal Makeup                                                                                              £195
Bridal Hair                                                                                                     £195
Bridesmaids/Mother of Bride/Groom Makeup                                       £70
Bridesmaids/Mother of Bride/Groom Hair                                              £70
Exceptional memories deserve an exceptional presentation