KIKO MILANO WATERPROOF MASCARA REVIEWS
Many of my clients ask me whether they should spend a lot of money on mascaras and if there are any considerable differences between luxurious and low end brands.
I am a big fan of KIKO MILANO mascaras. They are budget friendly and have been in my kit for the last 2 years. KIKO MILANO has a range of mascaras: curling, lengthening and waterproof formulas.
The mascaras I am reviewing are all waterproof mascaras as I need to ensure they are suitable for weddings and special occasions.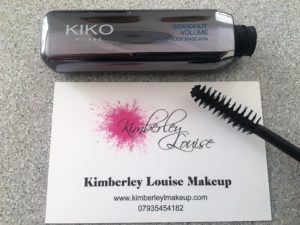 STANDOUT VOLUME WATERPROOF MASCARA    £9.90
This was the first KIKO MILANO mascara I tried and is described as a water-resistant rich volume-enhancing effect mascara. I found it to be extremely long lasting, clump free and buildable.
The main downside of this mascara is that it has a tendency to dry out very quickly compared to others. I am also not a fan of the wand shape (this is only a personal preference).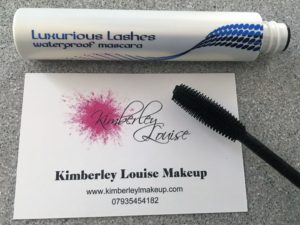 LUXURIOUS LASHES WATERPROOF MASCARA     £7.20
I really love this mascara as it curls and thickens lashes without making them look clumpy or like spiders legs!  I found this formula to be more effective than the other mascara in lengthening my eyelashes.
The wand is extremely versatile allowing you to get to the root of your bottom lashes to achieve volume and definition.
The packaging could be considered to be cheap looking but for me that doesn't matter. I quite like the fact it's packaged in a white tube as it makes it easy to find in my kit!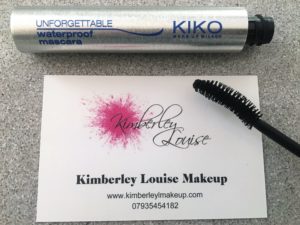 UNFORGETTABLE WATERPROOF MASCARA £7.20
It is described as a 'long-lasting curling mascara with an anatomical brush' which sounds like the perfect mascara.
The brush, as you can see is slightly twisted, enabling all the lashes to be lifted and coated with the product. I actually really like it as it adds an even coat of product without being too messy. 
VERDICT
Overall, I would highly recommend the Luxurious Lashes Waterproof Mascara. It is a fantastic price, long lasting and fully smudge proof. I found that this formula was marginally better than the Unforgettable Waterproof Mascara in lengthening my eyelashes. Go and try it, you won't be disappointed!